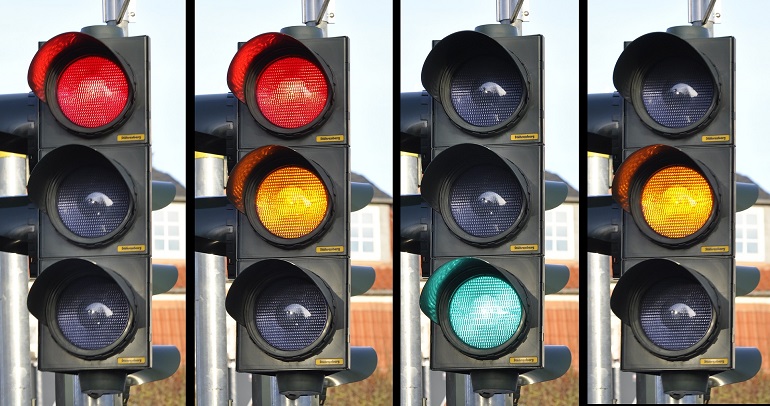 Algorithms accompany our lives and our workdays, but most of us do not really know what they actually are. It is all the more important to find out what the term stands for, and where algorithms come into play.
Algorithms are considered the engine of digitalization. Nevertheless, according to a survey by the Bertelsmann-Stiftung, not even half the German population know what they actually are, and only one in ten Germans can explain what the term stands for. This is shocking, considering the fact that all of us are constantly surrounded by algorithms – and are affected by them regularly in our daily lives.
The term 'algorithm' simply signifies a sequence of commands intended to solve a class of problems. They are independent of programming languages and consist of a limited number of single steps. This means that they must end at some point and must be uniquely defined. Algorithms are found in mathematics and computer science but can also be carried out by people: The assembly instructions telling you how to set up a kitchen cupboard are an algorithm as well. Also the semantics for the word show that algorithms work independently of computers: The term comes from the Arab mathematician al-Chwarizmi who wrote about the use of Indian numerals way back in the 9th century. The first description of an algorithm even dates from around the year 300 B.C.
Fields of use of algorithms – between traffic lights control and search engine
Things have changed a lot since then: Nowadays, Big Data and increased computer power give a new dimension to algorithms and have paved the way for their triumph. Meanwhile, they have become a fixture in almost all parts of our lives. There is no longer the need for us to run through an endless number of TV channels to find the shows which match our taste, or search all of YouTube for the funniest cat videos. Netflix, Facebook and Co. sort us and our preferences in classes, at the same time making it difficult for us to break out of these patterns.
Also in other sectors, algorithms have become indispensable: From traffic lights control over the Word autocorrect function, the Chess computer and dating up to lawsuits – algorithms characterize our everyday life. In April, the German FDP agreed on a draft law to give so-called Legal Tech companies legal security. These company promise people that they can win their legal case without paying high lawyer's fees, for example for landlord and tenant cases or flight cancellations. With the help of automated evaluations of algorithms, these Legal Techs check the claims of their clients and enforce them.
The power of algorithms is huge – no wonder that companies have been using them for a long time. They give the vast amounts of complex data a purpose, and provide the basis for machine learning. Among other benefits, this may bring significant cost savings for companies.
The ethics factor
In spite of all the advantages of a world full of algorithms, the question of ethics is more topical than ever: The algorithms can analyze and control our behaviors, can bias and influence our actions – while many people feel that they are not transparent at all. And this is the main problem: algorithms that we don't understand. So, at the end of the day we have to realize that it is up to us how we handle the algorithms – and allow them to handle us. The mathematician and author Hannah Fry ends her book "Hello World" with the words: "Humans have never been as important as in the era of algorithms." After all, we are the ones who decide whether to disclose our data or not, and whether to use Google and Facebook as a source for news and information. At the same time, society is called upon to define rules for the use of algorithms.
In summary:
- Algorithms have existed since ancient times and have not been invented by computer science. The assembly instructions for a kitchen cupboard can also be an algorithm.
- Algorithms define many areas of our everyday life, from social media to law.