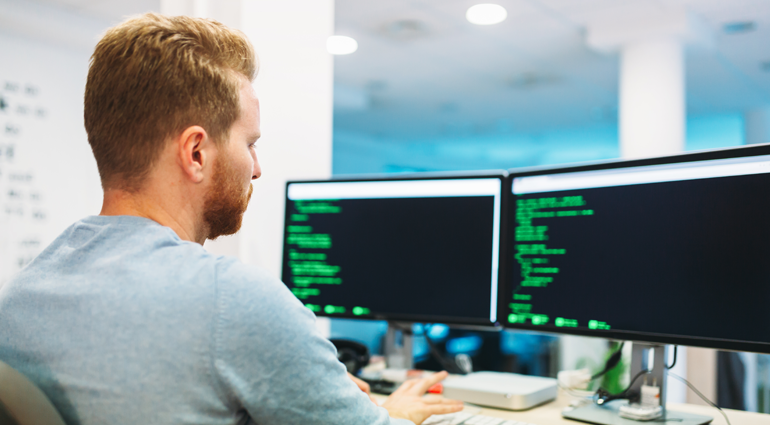 Machine learning (ML) provides support not only for the service staff in the call center: Intelligent algorithms also make everyday work easier for the field service employees.
Considering the intense competition in today's telecommunications industry, it has become particularly important for market participants to warrant high availability of their services. In case of failure, the Customer Care departments accordingly need to ensure that services are restored for the customers as soon as possible. If the problem cannot be solved in the call center, field technicians are deployed, which can be a huge cost driver. This is evident from the example of a medium-sized telecommunications provider with about 450,000 customers which had to deal with roughly 50,000 calls in 2016 due to service disruptions. Converted into expenditure, these figures translate into field mission costs of approximately 5 million EUR.
Countless potential sources for failures in the telecommunication network
It is by no means easy to identify the cause of technical failures in a telecommunication service. These problems may be due to a wide range of faults. In case of a defective hardware component in a main distribution frame (MDF), for example, there is no way around it: A field service technician must be sent out to one or several MDFs to localize the fault and, in the best case, promptly repair it directly on site.
Usually, a route planning software will optimize the assignment times and routes between the locations. This route optimization can only work properly if the cause of the problem has been reliably localized from the start. Otherwise, the technician has to drive to a number of locations before finding and rectifying the cause of the problem. This is not only annoying but also costs a lot of time and money.
Effective field service deployment thanks to machine learning
ML helps to optimize fault localization: Smart algorithms use the data recorded for previous fault events and field assignments to teach a predictor to forecast the most probably fault location. Based on this prediction, the field service technician can be sent directly to the place of the origin of the fault. Via feedback from the deployment, the system automatically adjusts to changes in the technical situation. Feedback regarding the accuracy of the prediction is a critical factor for ML – and thus also the most vulnerable point in this method. Accordingly, the service provider must have established processes which provide for reliable flow-back of deployment data and results to ensure consistently good deployment control. In view of the huge savings potential in time and expenses, machine learning will become indispensable for optimizing field service deployment in the telecommunications industry.
In summary:
Machine learning identifies the correct deployment location so that field service technicians can repair the fault at first go.
This avoids unnecessary costs by needless truck rolls.