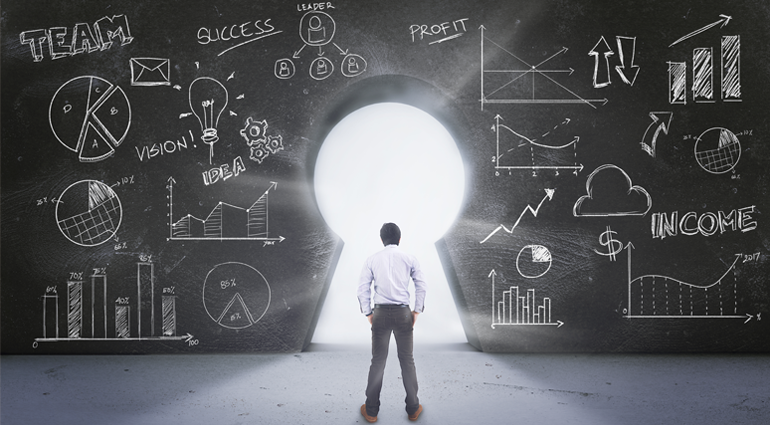 Many companies see high potential in the use of artificial intelligence (AI) and would therefore like to implement the technology. However, not every project is suitable. As a first precondition for beneficial use of AI, the proper use cases must be identified; secondly, it must be ensured that certain criteria are met.Today, companies introduce artificial intelligence to improve their strategic and operative position to create competitive edge for themselves. But the investment costs involved are justified only for adequate use cases. Therefore, it is extremely important to consider at an early stage which use cases within the organization are suitable, and which are not.
Identifying the proper use case
Use cases are understood to mean the consideration of all possible scenarios available to achieve a technical goal with the help of a system or tool. See the following example: Enterprises with a high volume of email correspondence with customers, such as insurance companies, can optimize and automate their processes with the help of artificial intelligence. Incoming emails can for example be forwarded directly to the responsible contact person, avoiding tedious manual sorting.
Various techniques can be applied to present requirements in use cases in a target-oriented way based on the user experience. The development of use cases should always be regarded as an iterative process. Design Thinking Workshops or User Story Mapping can help you to identify valuable use cases.
Design Thinking pursues an integrative and inter-disciplinary approach. One of the key elements is the clearly structured process, which takes place in iterative loops. Usually, the creative process comprises six steps: Understanding, observing, defining the viewpoint, finding ideas, developing prototypes, and clarifying concept details. User Story Mapping is a visualization method for the time- and content-related planning, maintaining and prioritizing features and user stories. Working e.g. with User Story Maps creates a frame for dialog between teams, team members and stakeholders. A process is initiated from the point of view of the people involved, and the steps to be taken from start to finish are analyzed. These techniques are two of the many options to identify use cases.
Use cases must be data-driven
After identification of use cases, the next step is to check their suitability for AI applications. To be suitable for ML, a use case must be data-driven. Sufficient volume, high quality, and permanent flow of the data must be ensured. The exact properties required in the relevant data depend on the specific case. In the use case 'email communication', emails must be available which have previously been classified by human employees to allow the computer to learn how to classify the mails. The classification of the emails, also called 'labeling', must be done before the AI can start: Employees must assign each email to the responsible department. However, labeling cannot be seen as a once-only task, it must rather be designed as an ongoing process with feedback. (Semi-)automation can help with this task.
The availability of relevant and labeled data is not the only essential framework condition for user cases suitable for AI. Companies deliberating whether to implement AI first must decide whether they should build their required infrastructure themselves or call in a service provider. The same goes for supervision of an AI project be data scientists. They are urgently needed before and during initiation of AI projects: Use cases require continuous monitoring and regular evaluation. Only when the pilot concept passes the reality test does the initial search for use cases turn into an AI project suitable for company-wide implementation. See here: for additional tips on the successful introduction of AI projects.
In summary:
– Meaningful application of AI requires a certain amount of preparation. For this reason, it is imperative to identify suitable use cases and define the proper criteria. Techniques such as Design Thinking or User Story Mapping can help with this task.
– Use cases must be data-driven to be suitable for promising use of AI.
– The decisive criterion for a use case suitable for application of AI is the quality and volume of the existing data.