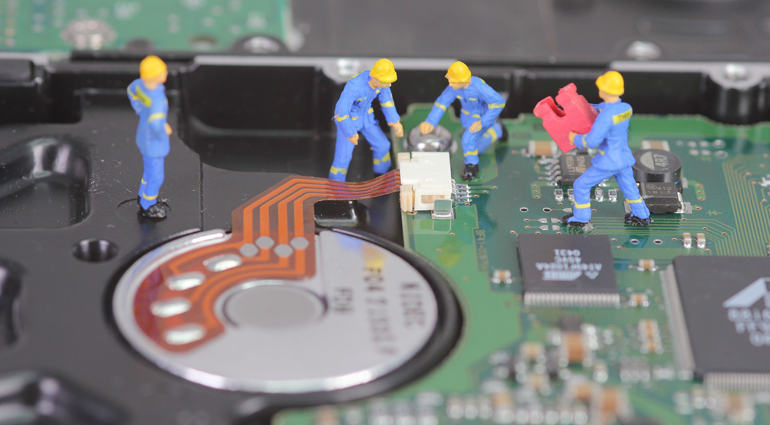 Customers who once had poor customer service from a company will associate this experience with that firm for a long time. They will terminate the business relationship and, in the worst case, will damage the company's reputation in the long run. Yet it is so easy to offer good customer service: Use smart troubleshooting!
Troubleshooting has become a buzz word primarily in IT. In the course of troubleshooting, a problem is basically scrutinized from several sides, looking for possible causes.
"The term used to refer mostly to the elimination of technical faults. In smart troubleshooting, this field of application now extended to cover customer service", says Fabian Metz, Marketing Operations Manager with solvatio. This widened range is primarily due to artificial intelligence, which learns from previous data records and quickly offers appropriate decisions for the next actions.
Bad grades for the industry: Customer service is often poor
For most customers, the preferred means of contacting customer service is still via telephone hotlines. With a large number of calls and a limited number of call agents, this results in long waiting times – and in consequence in unhappy and impatient customers.
The only alternative offered is usually self-service. But most customers tend to avoid it, not least because its solutions portfolio is often far from complete. Or it offers instruction texts only, not a digital assistant which can carry out the action in the same way as the customer would expect from a call agent. Though the concept is certainly customer-oriented, the manual maintenance of the respective contents is a huge challenge for the company. A customer will often link the use of this channel with negative memories of unhelpful attempts at a solution: Frequently, self-service advises to carry out the processes manually though an automated process would be possible, for example a router reboot. The customers feel that they are not taken seriously and become frustrated. And since their problem is not solved yet, they still need to call the hotline and suffer long waiting times.
A poor customer experience can have far-reaching consequences for a company. An American Express survey showed that 78% of respondents have already broken off a business relationship because of poor customer service.
Good customer service as a survival strategy
In view of the small differences between competitors' products, good customer service is now seen as a "survival guarantee". Companies can only really stand out through good customer service. Satisfied customers tend to come back, remain loyal to the company for years and share their positive experiences. This generates sales. The opposite is true for unhappy customers – but customer dissatisfaction can be avoided making use of artificial intelligence and omni-channel solutions in the form of smart troubleshooting.
Smart solution for problems
A customer service using smart troubleshooting lets customers choose from several channels. Whether telephone, email, chat or (meaningful!) self-service: Customers use the channel they prefer. By means of bots and Interactive Voice Response (IVR), smart troubleshooting significantly eases the workload of the contact center. This reduces long waiting times in the hotline and the average handling time (AHT).
Call center agents are supported by artificial intelligence and machine learning; both technologies help them to find the right solution faster. So-called Next Best Actions (NBAs) are solution suggestions generated automatically from similar previous cases with comparable data or error patterns - the search is done by the algorithm and no longer by the agent him- or herself. The NBAs are listed according to the highest probability to solve the customer's problem, allowing the agents to work their way down from the first solution. This saves time and reduces costs. In addition, smart troubleshooting also reduces field service costs: The technology only recommends deployments when they are really necessary. What's special about the software is that field staff can also access the knowledge generated by the AI in the form of NBAs, which also makes their deployment at the customer's premises faster.
Thus, smart troubleshooting not only brings huge benefits for the customers who get faster and more efficient support but also greatly relieves the service agents' workload: They can now focus on the more complex cases while uncomplicated issues are quickly resolved by means of the artificial intelligence.
In summary:
– Smart troubleshooting is more than the elimination of technical faults as in classical troubleshooting: Using artificial intelligence, it also covers customer service.

– Good customer service is considered a factor of success for a company: Happy customers tend to come back, remain loyal to the company and share their positive experiences.