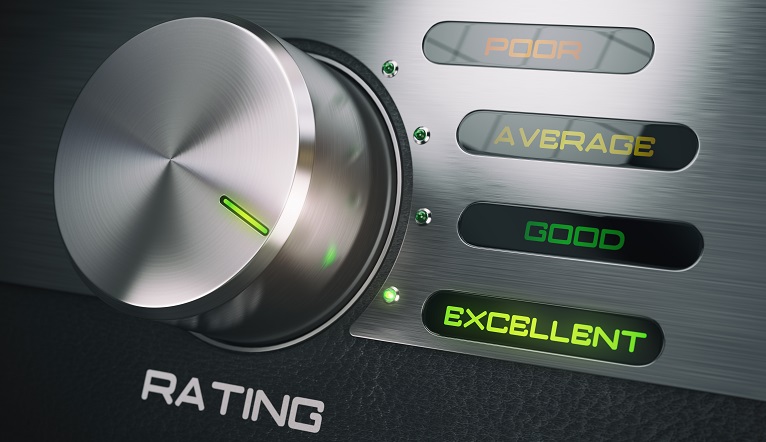 Companies with happy customers are more successful: Nowadays, a positive customer experience is as important as the quality or the price of a product. Customer service can greatly contribute to a good customer experience – and, supported by machine learning, it can make customers happy.
At all times, companies aim at providing a good customer experience (CX). This primarily means that customers are in the center of attention at all touch points with the company, optimizing the way they experience the contact. No matter through which channels customers address the company, they should always receive a meaningful reply to their questions or issues. According to a Forrester study, companies which value a positive customer experience and seamlessly manage the chain of all possible online and offline touch points can achieve a revenue growth rate of up to 36 percent. At the same time, a good CX increases customer loyalty because customers feel that they are taken seriously.
ML enhances customer relations
Good customer service, which is of essence for a satisfying customer experience, requires speed, efficiency, and the ability to give the customers what they need right now. And this is exactly what machine learning can do for a company: It allows for fast customer service tailored to individual requirements. More than 30 per cent of the companies questioned for the IDG survey Machine Learning 2018 stated that improving customer relations was one of the reasons why they started to use ML. But where exactly does machine learning come into play in a company's customer service, and how can it enhance the customer experience?
Knowledge base
To allow customers to contact a company via the channel of their choice, for example self-service, chat, or telephone, customer service should offer an omni-channel solution. Good omni-channel practice means that all channels access the same knowledge base. The contents of the knowledge base are first processed by machine learning; then, they are made available to all channels and to the customers who can use them 24/7. Here, the focus is clearly on a positive CX: No matter which channel they choose, customers will always speedily receive the same answer from the knowledge base.
Bots
Chatbots and voicebots are much discussed at the moment. They provide instant self-help support for easy problems, independent of office hours: perfect for a good customer experience. Good bots are primarily characterized by the ability to have intelligent conversations; they can recognize context or a switch to a new topic, and – with the help of a knowledge base – they can even read between the lines. The secret behind this intelligence is machine learning. It allows the bot to learn continuously to improve its problem-solving skills. Therefore, a good bot enhances the CX.
Automated in-boxes
ML algorithms can analyze the contents of mails, chats, and other digital channels immediately on receipt and sort the communication pursuant to the customers' concerns. Uncomplicated concerns are solved faster, giving the agents more time for the complex questions. Thus, the long waiting times which used to annoy customers can be reduced to a minimum.
It follows that a company that wishes to give its clients a positive customer experience to maintain and increase its growth in revenues should not hesitate to opt for ML today. Happy customers are loyal customers, and ML is a great help here.
In summary:
- Companies that value a positive customer experience can achieve revenue growths as high as 36 percent.
- ML can enhance the customer experience, primarily in customer service.