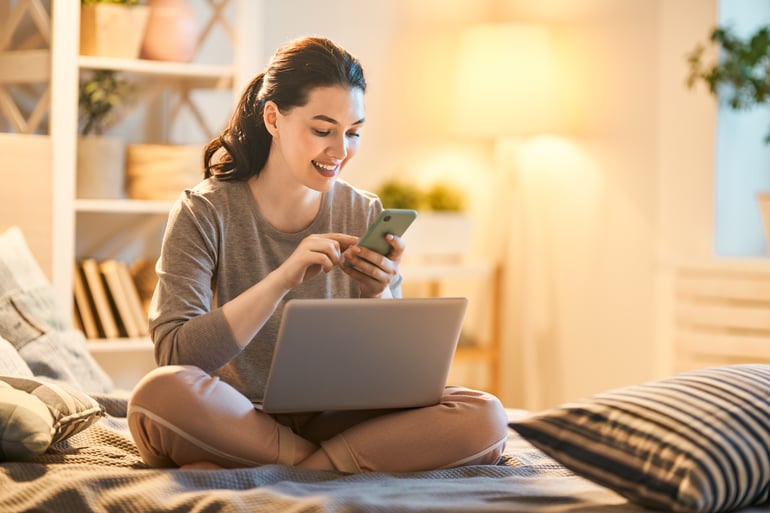 Customer self-service is an important tool in customer service and a feature of the self-service culture in our society. Customers wish to troubleshoot pro-actively 24/7 across all communication channels. But what are the characteristics of successful customer self-service? And how can a company profit from this service channel? We point out the important factors.
1. What is customer self-service?



Customer self-service means helping the customers to help themselves. In the frame of this service channel, users can find solutions to their issue themselves. With few exceptions, customer self-service differs from traditional customer service channels, such as call centers or shops, which rely on personal contact with the customer.
Well-known examples of customer self-service come from the stationary trade: Self-checkout stations in supermarkets and furniture stores, ticket machines for public transport or filling up at gas stations. This service concept is also increasingly used in the online sector, where it is called online self-service or web self-service. It aims at improving the customer experience.
Buyers have been using the digital customer self-service for some time now when doing online banking, booking concert tickets or a flight, or purchasing something in an online shop. They love the challenge to search for the right solution and find an answer to their question. Thus, the customers "take their fate in their own hands" – with positive effects for the company.
The support options can be designed in different ways, from the company website to social media channels, using different customer self-service systems.
2. Why customer self-service?



According to the survey "The new rules of customer engagement" of 2019, German customers' expectations in customer service have increased by 50% compared to the last two years. This means that the most recent best service experience defines the minimum requirement for the future contact with the support. Also the number and selection of channels have changed: 67 per cent of users say that they choose from three or more contact options.
77 per cent use email
54 per cent opt for the telephone
42 per cent go for a mobile app
While direct contact with the agents is still important, the demand for online self-service is increasing: 30 per cent of German customers want to have an online help center and FAQs. A Forrester survey of 2016 shows that 76 per cent of the participating international customers use an online self-service solution.
Online customer self-service is the method of choice for customers who cannot deal with their issue during the regular business hours when conventional support is offered. Contemporary customer service must become independent of customary business hours. This group of clients expects customer self-service via Internet to offer a fast and flexible alternative to the classical support channels. Also customers with a DIY mindset use this channel. These customers see their issue as a personal challenge and wish to find the solution themselves.
According to the survey "The new rules of customer engagement", customers look for pro-active support. Online customer self-service meets this customer requirement, and automation and smart systems help companies to implement it.
3. Examples for customer self-service
Online customer self-service offers various implementation options using different customer self-service systems. Depending on the scope of support and the resources, a company should opt for at least one variant.
FAQ (frequently asked questions)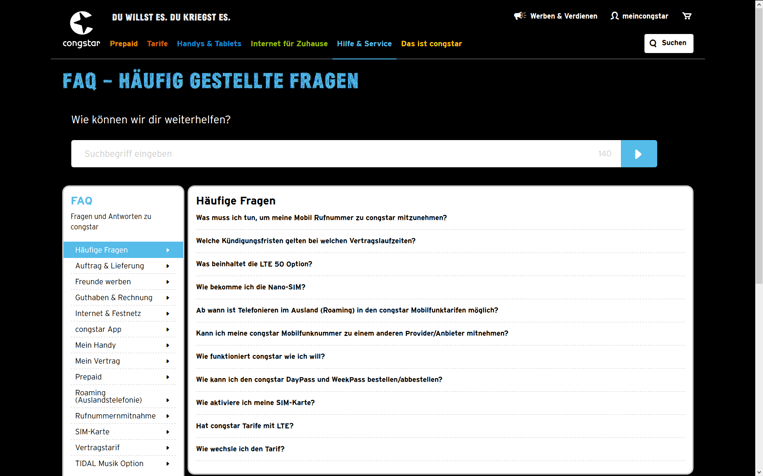 FAQ is the simplest kind of customer self-service: The questions asked most frequently by the customers are listed on the company website with the respective answers, which the customers simply read up for themselves. For a good customer experience, however, companies should offer more than static FAQ lists.
Our tips:
Place the questions with the most clicks at the top of the list.
Sort other questions by topics and categories.
Search function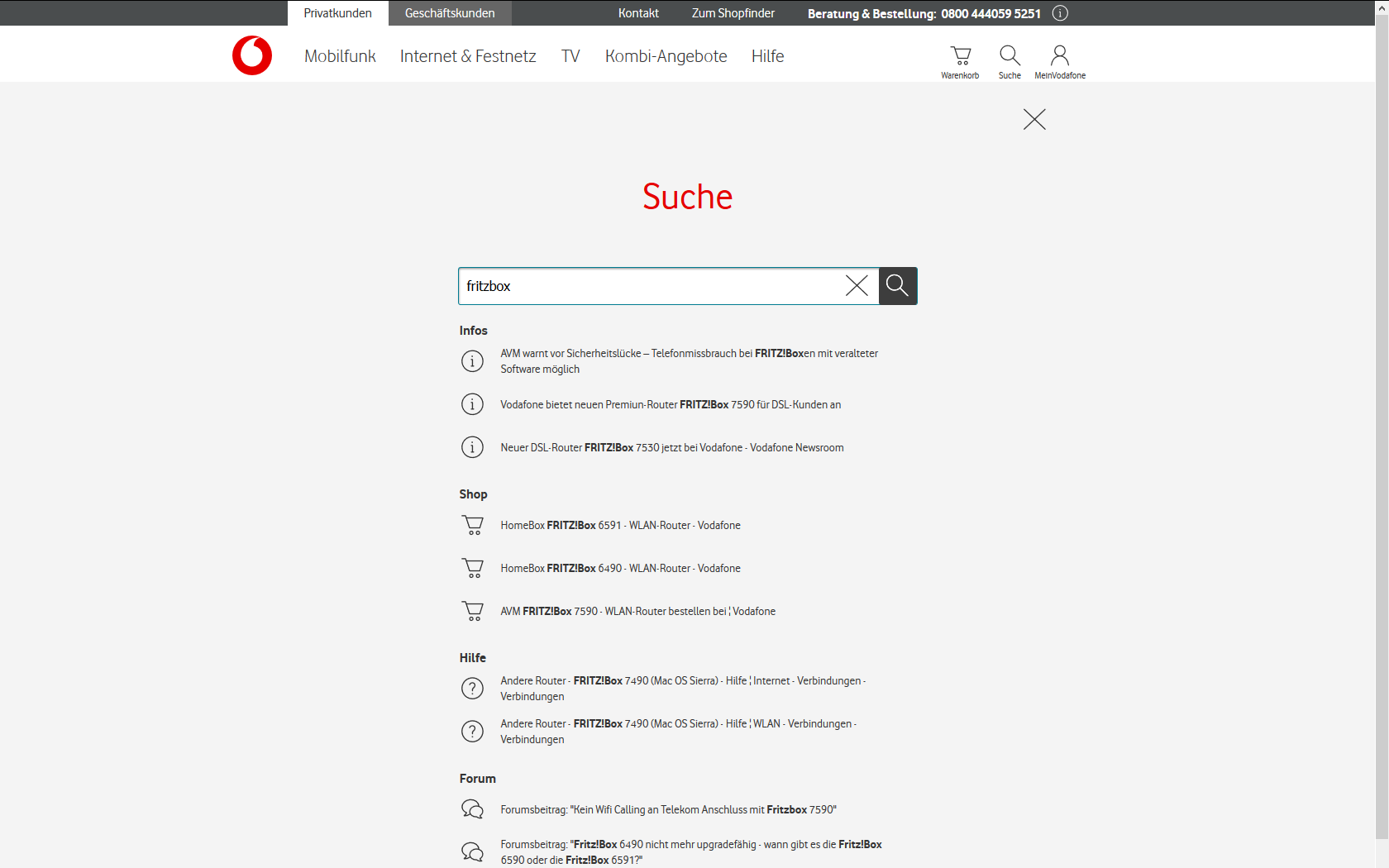 Customers enter their issue directly in the search engine, or use the internal search function on the company website. On a clearly structured website, customers will quickly find what they are looking for.
Our tips:
Make the search function typo tolerant.
The appeal of your website also depends on the efficiency of the internal search function – so ensure clearly structured navigation.
Equip your search function with an auto-suggest or auto-complete tool.
Livechat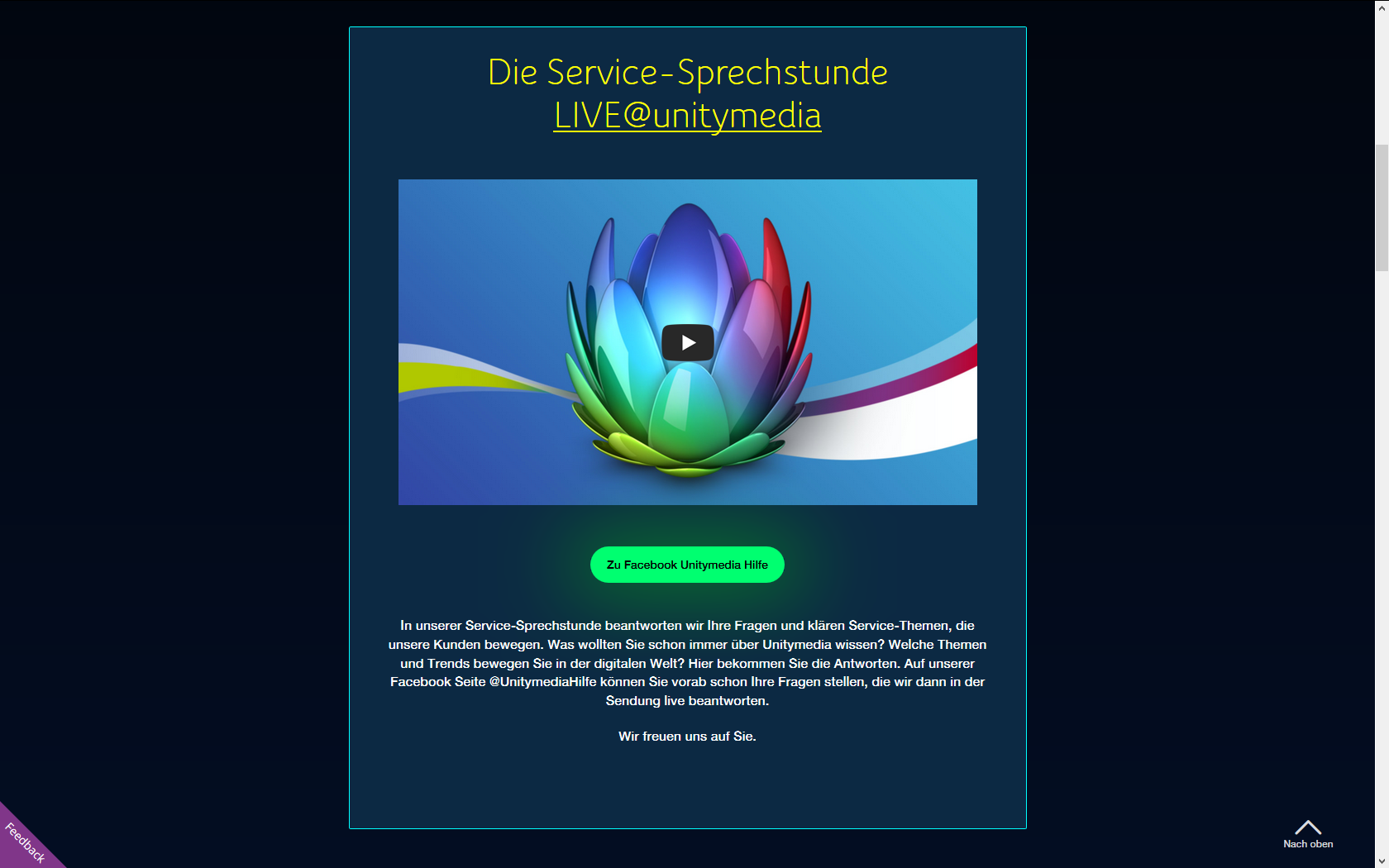 Live chat allows the visitors of a website real-time contact with the company. This customer self-service channel requires a certain amount of maintenance and resources on the part of the company.
Our tips:
Inquiries should be instantly answered by permanently assigned employees.
Assign sufficient manpower for a 24/7 live chat.
Companies that do not have adequate resources should not offer this type of customer self-service.
Community/forum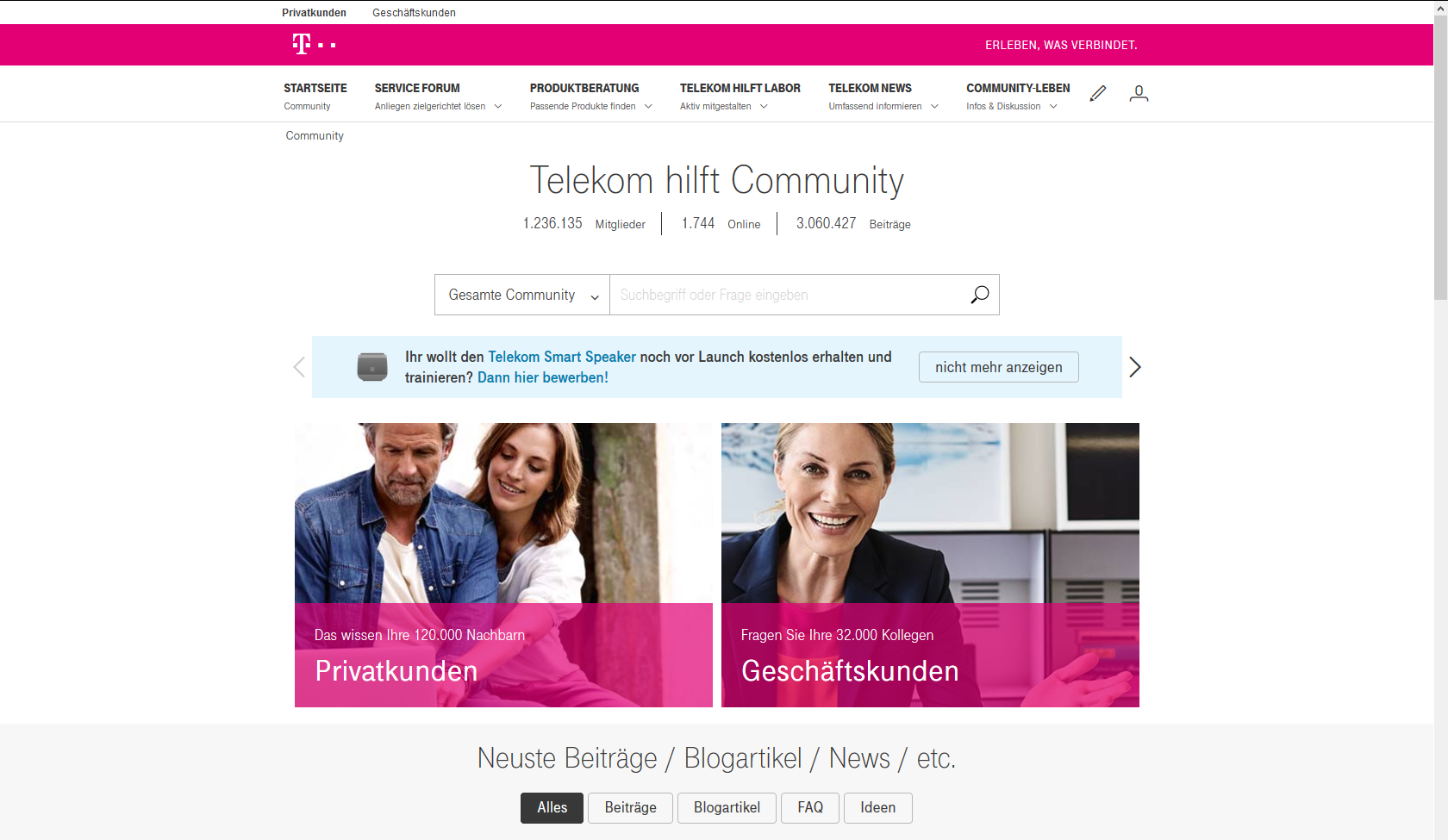 Communities or forums are examples for "customers helping customers". Customers are in personal contact with other customers, helping each other to find solutions to issues. The community or forum is available to the customers 24/7, and previously found solutions can be retrieved at any time.
Our tips:
Identify a suitable channel (forum site, Twitter, Facebook group,…)
Factor in some waiting – building a community takes time
Ensure that the forum/community is easy to find
To guarantee for high-quality answers, the channel should be co-hosted by experts.

See the Telekom website Telekom hilft Community for an excellent example. The community is looked after by customer service consultants, community managers and guides who ensure a constructive exchange of information. To date, more than 1.2 million contributors wrote over 3 million posts.

Chatbot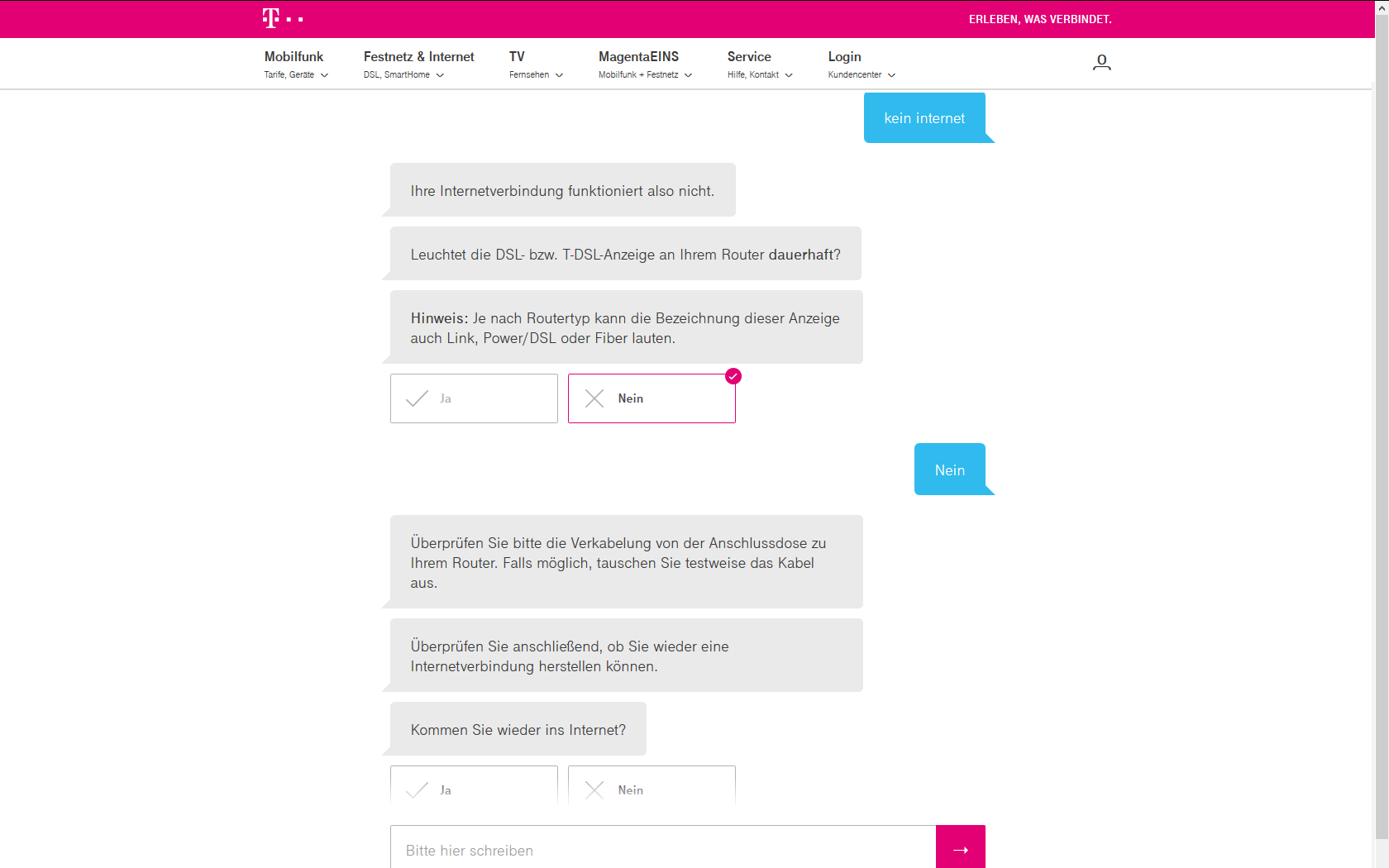 A chatbot offers users a customer self-service solution with interaction but often without human involvement: Customers discuss their issues with a text-based dialog system. Chatbots are available in different versions. On the one hand, they guide customers through the troubleshooting process with prefabricated dialogs and integrated reply function (e.g. via Yes/No buttons). In this case, dialog and interaction are not flexible. On the other hand, there are chatbots with artificial intelligence. They learn from the different problems, constantly improving the quality of their answers, and react flexibly to customers' questions. When it comes to AI-based bots, some aspects must be taken into consideration.

Our tips:

A bot with AI must be taught before its assignment, and it must learn from the customers' inquiries. This takes time.
At the start, the bot should deal with a number of specific issues only which will be increased step by step over time. This extension should be carried out by the company.
4. Contents of customer self-service
A customer self-service strategy can be a meaningful extension of the company's support portfolio – but contents must be well selected and easily accessible to make self-help worthwhile. Customers' requirements must be anticipated and considered, and contents must be prepared for user-friendly access.
Making the right choice
To pick suitable content, the questions most frequently asked by the users must be identified. Experienced call center agents, shop and field service staff should be involved in this process. Decision-makers should regularly check the contents to identify and fill in gaps.
Preparing the content – Do you know what I mean?
The contents must be phrased and prepared for the CUSTOMER and NOT for the internal EXPERT. "Keep it simple", "Step by step" and "Less is more" are the guidelines for generating the content. A user does not need every available bit of knowledge but only enough information to solve the problem. Faced with too much information, customers will assume their issue is highly complex and quickly leave customer self-service.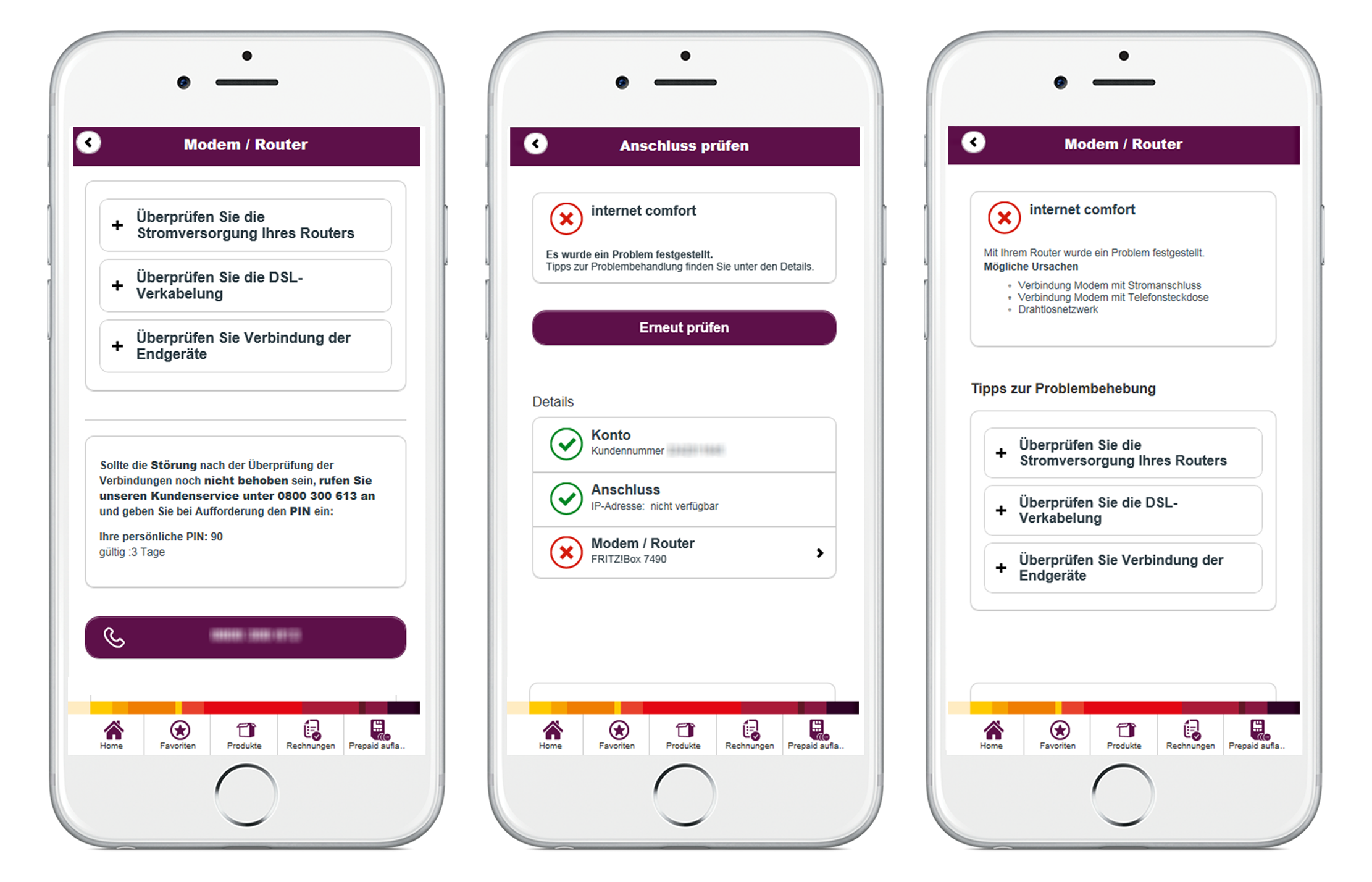 When generating the content, it is advisable to build a competence team with members from different departments. Thus, graphic and user experience designers should work alongside the technical contacts. This provides for high-quality visual elements and ensures that the customer self-service application is designed in such a way that the target group will easily find the content they are looking for.
Different elements such as images, screenshots, graphs, videos or audio explanations help to prepare contents in a helpful, relevant and understandable manner. There are various options for explaining topics to customers, for example step-by-step explanations, how-to videos, calculators, or check lists. Comparison charts for researching tariffs and graduation of prices should definitely be included. The solution paths must be up-to-date and match the company's latest products, features and services.
Check list for preparing content:
Have the customers' main issues been identified?

Have experienced service agents from different departments been involved?

Have the contents been phrased with the customer in mind?

Are the contents brief and understandable?

Have different media formats been provided at the right places?

Do the contents match the latest products?
5. Optimizing customer self-service



Since customer self-service is an additional support offer, it should not be operated separately from the other service channels. Customers should absolutely be given the feeling that customer service is there for them at all times. From a certain volume and desired level of professionalism, it therefore makes sense to provide an intelligent software solution to back up the support.
A Single Source of Truth solution can be the right approach. The "single source of truth" concept ensures that all employees of a company use the same information for their activities. By integrating the channels into a smart system, for example, all employees along the E2E support chain have access to all data generated in all the channels. In case of a customer's channel share, they can start at exactly the point at which the user quit self-service, for example. In this way, smart systems spare the customer the nuisance of having to enter information repeatedly or re-do solution steps which have already been completed.
To benefit from these advantages, it should be possible to implement the channels easily in the smart solution. The decision-makers should also ensure that the solution can integrate different systems and access different data sources. This reduces the integration effort and provides faster and cleverly coordinated help to the support staff.
5 tips for successful customer self-service
Respond to your customers' needs and wishes

Keep your customer self-service as simple as possible

Update the contents regularly

Use multi-media elements

Connect your customer self-service to other customer
6. Challenges in establishing a customer self-service



When introducing or extending an online customer self-service solution, companies should take some challenges into consideration:
It takes some effort to establish a new support channel. The company must factor this effort in, as well as the time required for extending and optimizing the solution.
At first, new channels are not very effective – customers must first get to know them. Parallel to introducing an online customer self-service solution, a communication strategy should be started. This is also applicable when extending this support area: Customers must be told which support channels are available, and what they can expect to find there.
An online customer self-service solution should be seen as an additional support channel offered, not as an excuse to cut down on other service channels. It relieves other support areas but does not replace them.
Well-planned and customer-friendly: Concept, contents and usability are what counts. A deficiency in any of these means that the company creates a negative customer experience.
When designing an online self-service solution, the decision-makers must ensure good follow-up service for customer who quit the self-service channel. Failure to provide it will result in a frustrated customer, and service agents who need to react sensitively to an irritation for which they cannot be blamed. Intelligent systems can help to improve follow-up customer care.
7. Advantages of a customer self-service



Companies who are aware of and prepare for these challenges can provide professional customer self-service. Then, the company and the customers benefit from the advantages of this service channel:
Benefits for the customer:
Extended support portfolio for customers with DIY mindset
Demands are met: service as required
Access via various devices: smartphone, tablet and PC
Easy to use thanks to step-by-step instructions
Fast, hassle-free results and solutions
No waiting
24/7 support, 365 days a year

Benefits for the company:
Improved customer experience
Better service quality
Increased customer loyalty
Optimization of support KPIs
Service staff no longer has to deal with standard questions
Reduced number of phone calls in customer service
Frees up time to deal with complex issues
Cost reduction in customer service and support

Provided it is user-friendly and offers meaningful content, online customer self-service improves the customer experience. If it is integrated into a smart system together with the other support areas, efficient follow-up communication is ensured also in case of a channel share. Well-implemented customer self-service gives the customer a positive feeling, increases customer satisfaction and loyalty. Better reachability via an additional channel can also increase the Net Promoter Score.
8. Best case - Customer self-service at Swisscom AG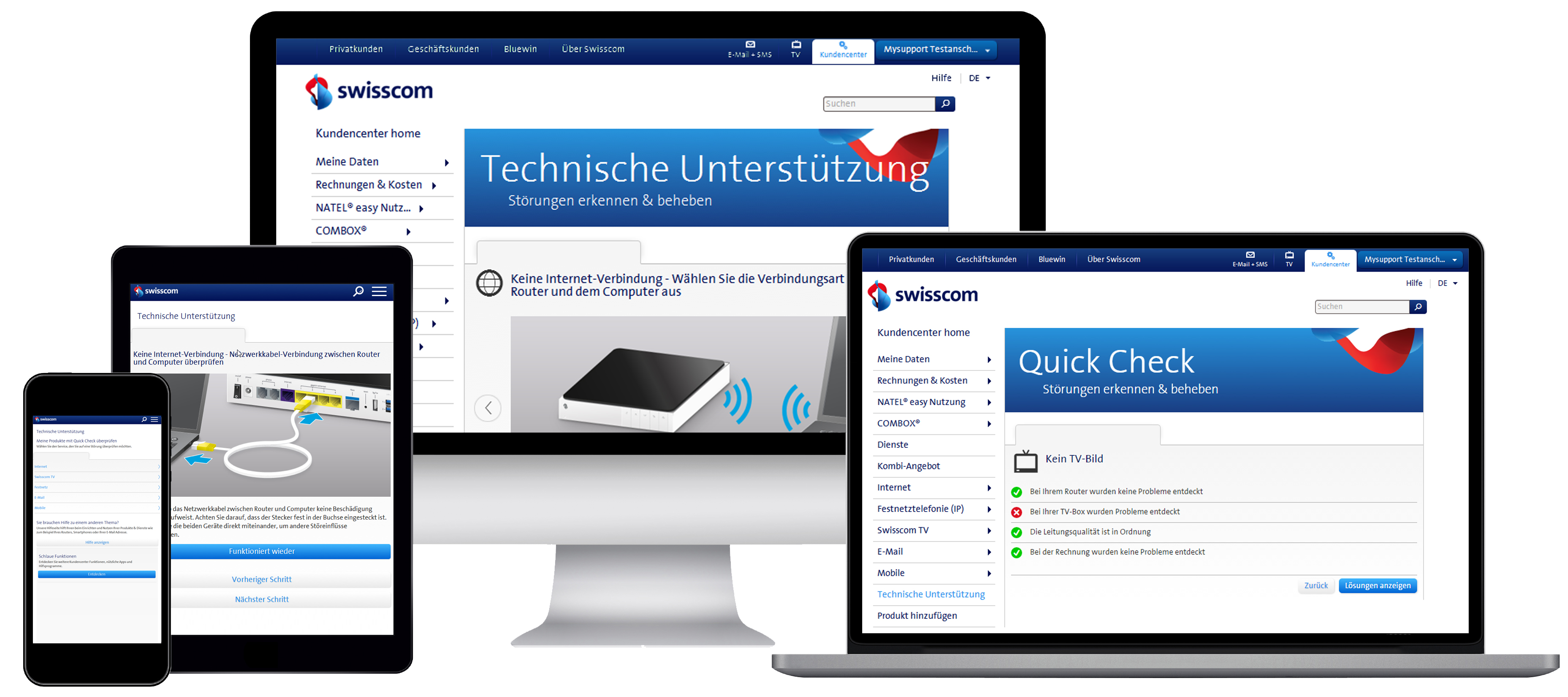 Swisscom AG, a telecommunication provider in Switzerland, established a customer self-service solution in late 2015. It is called "Quick Check" and is a key component in the implementation of the digitalization strategy.
Its aim is to save costs in customer support without any compromise in support quality. Furthermore, it intends to give customers to chance to handle their support issues on their own via various freely selectable communication channels. The tool was to be multi-lingual and easy to use, and was to have an appealing contemporary design.
With easy visual step-by-step instructions, Swisscom customers can initiate complex diagnoses themselves and remedy identified defects directly. For mobile devices, easy-to-understand assistants are available to help in case of connectivity issues, device defects or battery problems. Issues which cannot be solved in customer self-service are automatically forwarded by the application either to second-level support or, if necessary, to field service. If a field assignment is required, the customer can make a binding appointment for the technician's visit directly in the tool. Furthermore, customers receive targeted upgrade offers.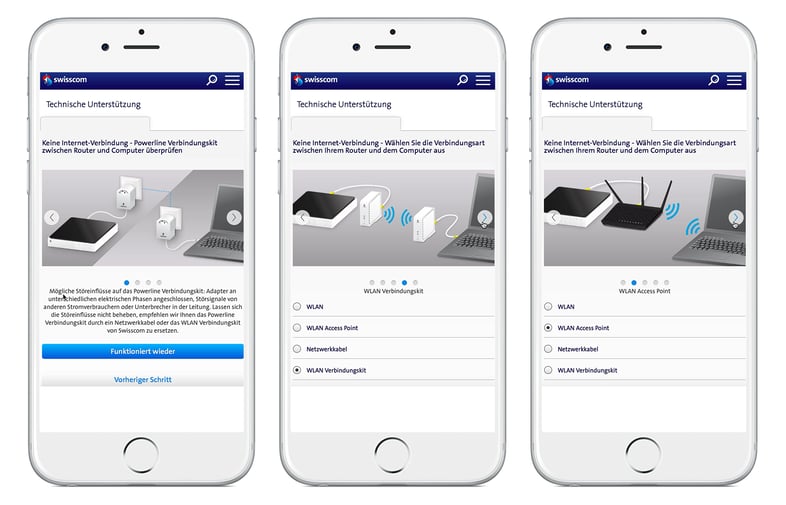 "This system absolutely fulfills our goal of providing our customers with an intuitive tool for troubleshooting and a call center's triage function. With the 'Quick Check Customer Self Ticket' project, we completed an important step in our Online Selfcare Strategy."
Titus Torri, Assurance Project & Experience Manager at Swisscom
9. Outlook



What will customer service be like in future? We should rather ask: How can companies adjust their support to the existing digital transformation?
Already today, new technologies significantly affect customer service and replace classical structures. Support does not become digital – it is digital in many areas. Customers contribute in driving this change: They expect real-time personalized service on all devices. Well-conceived customer self-service is a good approach. Digital customer service is not a trend but a competition between companies – customer-centered approaches are clearly the favorites. The challenge is bundling the different support channels. Intelligent systems can help to achieve this. A company that masters this task will offer its users a positive customer experience and benefit from increased customer loyalty. This assessment is supported by the survey "State of Digital care in 2018": 57 per cent of the participants said they are no longer interested in a company which does not provide adequate digital service. According to the survey, positive experiences with digital customer service are very important for 63 per cent of the participants. This is where companies can start to make their customer service better.